Hunting for a Bargain: Outlet Shopping in Bangkok
Despite being a popular destination for cheap clothing, genuine branded fashion in Bangkok has never really been cheap. If you're a dedicated bargain-hunter like me, you may want to check out some of the outlet shops, which are dotted around town. And here are a few of the best.
Bangkok Fashion Outlet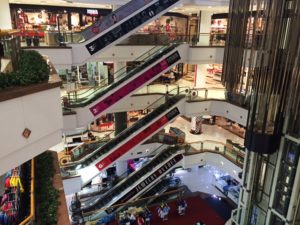 Bangkok's first dedicated outlet mall can be found just outside the city centre, a short(ish) walk from Surasak BTS station. It's part of the Thai retail conglomerate Central Group, which means plenty of bargains on things like last season's fashion and factory overstock. The ground floor is home to a fairly decent M&S outlet offering up to 70% discounts mainly on women's clothing, shoes and lingerie. Make your way up the escalators, and you'll find dedicated Playboy, Super Sport and Crocs outlets, all offering a huge variety of stock with heavy discounts. Besides the branded shops, it's always fascinating to browse at the (sometimes nameless) retail units which all sell a mixture of fashion, accessories and homeware from dozens if not hundreds of Thai and international brands. Arguably, the best of the bunch is called Outlet 24, which is a bit like Thailand's answer to TK Maxx (or TJ Maxx if you're from the States). Despite the very generous discounts to be had, this mall never seems to get busy, which – unlike most outlet malls – makes this a positively nerve-calming, bargain-hunting experience.
Jim Thompson Factory Outlet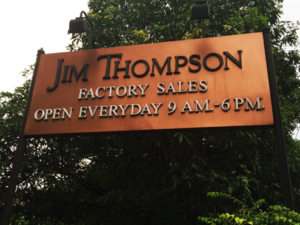 The legendary Jim Thompson brand is synonymous with the best quality Thai silk. At the factory outlet, price-conscious shoppers can find a staggering selection of silk and cotton fabrics, fashion, accessories, toys, souvenirs and homeware at a fraction of retail price. On my visit, I found it to be much bigger and much better organised than I had expected. The first three floors are dedicated to just silk and cotton fabrics with prices starting from 300 thb per metre for the cheapest fabric, going up to about 1,500 for the best quality. The fourth floor is occupied by a lovely selection of clothing and accessories (handbags, scarves, purses etc.) with the fifth floor being dedicated to home furnishings and cushions. Most factory outlets tend to be a bit hit and miss, but with so much choice on offer, this one has got to be a hit among thrifty shoppers.
Adidas Outlet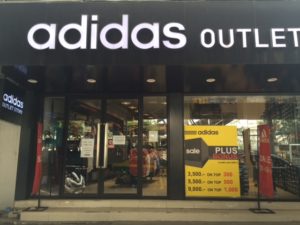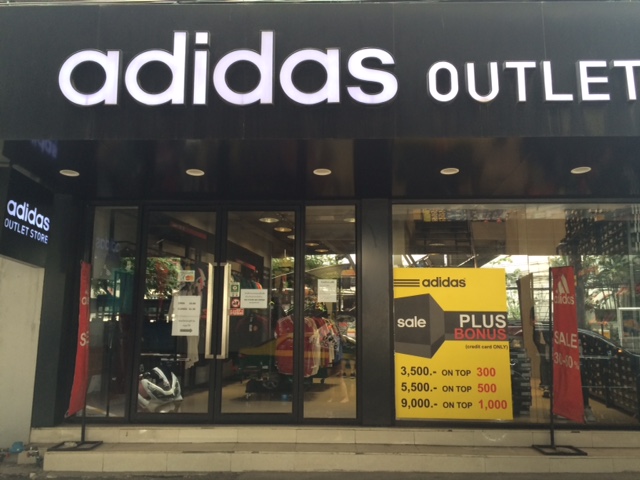 The official Adidas factory outlet is my go-to discount store for any sportswear-related needs. There are several branches in town, but my favourite one is in Ari. They have a great selection of trainers and sportswear with discounts generally in the region of 20-50% off the retail price. The women's section is reasonably sized too, which for me is always a bonus. I recently bought a really sweet pair of Gymbreaker Bounce trainers here, and from what I can observe, the quality is top notch. I'm guessing that these had been put on sale because they were a last season's model, which totally doesn't bother me at all. And with 20% off retail, I'm not complaining.
Outlet In Town at MBK Centre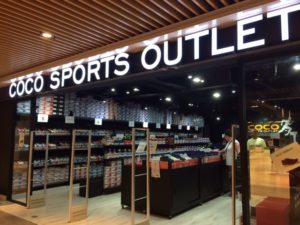 Not many people seem to know that there is a whole zone dedicated to factory outlets in the MBK Centre. Neither did I, until an advert on the BTS map recently brought it to my attention. Tucked away quietly on the 5th floor, it turns out that it's not too bad either. Gap, Esprit, Quicksilver, Puma and Reebok all have shops here with discounts of up to 70%. Earlier this week, I bought a lovely new pair of New Balance running shoes for less than half price from a shop called Coco Sports Outlet, and I'm really, really hopeful that these are the real deal.
It seemed genuinely baffling to me why this zone was so quiet. As I was making my way to the BTS, I think I quickly found the answer. With the MBK fashion market already offering pretty much everything (whether genuine or not) at rock bottom prices, perhaps the outlet shops just had too much competition. Anyway, I know I will definitely be shopping here again.
As for my newly purchased trainers, they are going to have their first real test at the Bangkok Post International Mini Marathon (10.5 k) tomorrow. Fingers crossed!
People who read this also read: