Bangkok Markets
The biggest difference between Bangkok shopping markets and the markets you are used to back home is in the price, and we don't just mean because it's cheaper!
One of the most fun aspects of shopping at Bangkok markets is that you have to bargain the price down for everything you buy, so never accept the first price you are quoted!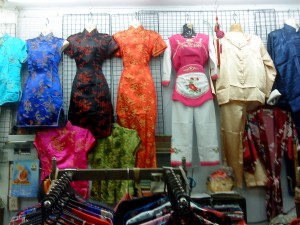 Bargaining in Asia is the normal practice outside of big shopping malls, and it's no different with Bangkok shopping, where it's a very subtle art. It will undoubtedly require a degree of skill in order for you to master it and get yourself the best possible prices.
Anytime you visit a Bangkok market, such as the enormous outdoor one at Chatuchak, pay attention to some of the following tips that will help you save yourself a packet:
Never name a price, always insist that the seller names the first price
Whatever they say, don't accept it!
Judge for yourself the true value of whatever it is you are buying, and never pay more than you are comfortable with.
Remember to be friendly and smile! Don't forget this is just a friendly negotiation after all, it pays to be diplomatic, so be patient.
Last of all, don't be too mean. While it's certainly reasonable to try and save yourself a few hundred baht, arguing the toss over 10 Baht is probably going a little too far.
Chatuchak Market (Weekend Market)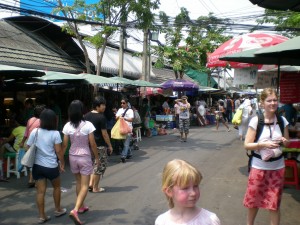 Only open on Saturday's and Sunday's, the Chatuchak Weekend Market is easily one of the biggest outdoor markets in South East Asia, resembling a labyrinth with its network of narrow alleyways and side streets that are just choc-a-block with shoppers.
Chatuchak is a must-visit destination in the Bangkok shopping program for all you shop-a-holics out there, with all manner of Thai crafts and silks available, as well as ceramics, furniture, ornaments, clothes and there's even a huge section dedicated to live animals, including lizards, tarantulas and snakes to name just a few!
Just remember that Chatuchak market can get very hot and very, very busy, so you might want to bring a fan with you, and don't forget to dress light.
Where: Pahonyothin Road, Chatuchak
Best Buys: Local handicrafts, glassware, art & craft, clothes
Closed Down: Lumpini Night Bazaar
Another fantastic spot to shop till you drop is at the Lumpini Night Bazaar, the first ever open air market in Bangkok. Only open in the evenings (hence the name), this market is one of the most vibrant and diverse that the city has to offer, with well lit shops trading everything from furniture and home accessories to great value silver jewelry and pets, while of course there is a bundle of cheap clothing to choose from as well.
After you're done shopping, make your way to the huge outdoor beer garden to enjoy refreshing drinks and the hilarious nightly cabaret show.
Where: Wireless Road, Samsen Nai
Best Buys: Handicrafts, gold, silver
Khao San Road
The backpacker's Mecca of Khao San Road, home to hordes of hairy travelers, cheap guesthouse, restaurants and pubs is also the stage for one of the most thriving markets in the city. Everything from arts, crafts, and jewelry to clothes, books and DVD's can be had here, while the ever-present carnival atmosphere means that Bangkok shopping is not the only entertainment you'll find here. It's even possible to get your portrait done here, you're hair braided, or go and get that tattoo that you've always craved.
Where: Khao San Road, Banglamphu
Best Buys: Travel accessories (suitcases, bags, maps), souvenirs, books
Pratunam Market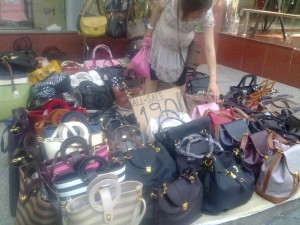 The market at Pratunam, set in the shadows of the Baiyoke Tower (Thailand's tallest building), is one of the biggest of its kind in Bangkok. One of the most chaotic and colorful areas of Bangkok, the focus at Pratunam is mostly on clothes, although it's also a good place to pick up fabrics and textiles, cheap watches, CD's and DVD's.
Where: Phaya Thai Road, Rathchathewi
Best Buys: Clothes, fabrics, textiles
You can rent a car and driver in Bangkok in getting around with all the stuff you have been shopping in flexibility and comfort.
People who read this also read: