Cha Am
One of the charming beach resorts of Thailand, Cha Am is laid back and mostly attracts Thai families. It is located about 170 km from Bangkok near Hua Hin and is easily reached by road. A visit to Cha Am can offer you variety of entertainment and a glimpse at Thailand at its ethnic best. However, you should know that if you are looking for activities like snorkeling or diving or looking forward to enjoying a bustling nightlife, then Cha Am is not for you.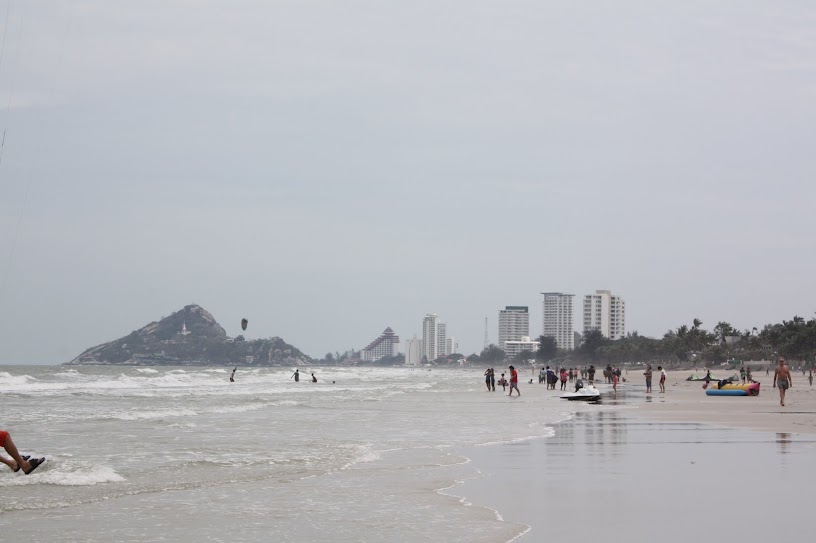 What to see and do in Cha Am?
Whether you love to laze in the beach, engage in some water sports, explore the history or love a nature walk, Cha Am can provide you with plenty of entertainment. Here is a short list of things to do and see in Cha Am:
If you are wishing for a leisurely day at the beach, relaxing with a good book on your deck chair, then you will find the South beach of Cha Am to your taste. Enjoy a relaxing Thai massage on the beach and indulge in some of the famous seafood of Cha Am to round off the experience (see food and cooking tour).
The North beach of Cha Am on the other hand offers several activities like sea bathing, banana boat rides, jet skis, volleyball etc. Your children will love the pony rides on the beach.
Try your hand at catching the local squid at the famous Fishing Pier of Cha Am.
You should schedule a visit to the monuments of Cha Am like Wat Neranchararam and the King Naresuan statue.
The series of sea sculptures at Puek Tian is another must-see of Cha Am. The statues from the famous Thai story Phra Aphai Mani written by the famous Thai poet Sunthon Phu are visible in and around the sea and you can visit them during low tide.
For the nature lovers, there is the walk through the Khao Nang Phanthurat Forest Park where sounds of animals like langur and a variety of birds and insects keep you company. The visit to Huai Sai Wildlife Breeding Centre can be great fun for children.
With its serene beaches, quiet forests and scattered temples and relics, tourists will never lack for entertainment in Cha Am.
People who read this also read: