Chinese Mooncake Day
Chinese Mooncake day i.e. Mid-Autumn Festival is an annual festival celebrated on the 15th day of the 8th lunar month of the Chinese calendar. It's also known as the Moon Festival because at this time of the year the moon is at its roundest and brightest – the harvest moon.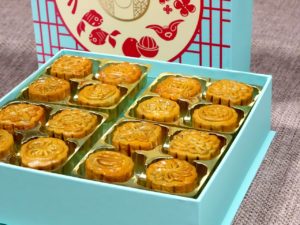 The festival, which fell on 15 September this year, isn't very well known in the West, but after Chinese New Year, it's actually the second most important celebration in Chinese culture. The tradition goes back all the way to the Zhou Dynasty (1046-256 BC), and in mainland China it's an annual public holiday. It's also celebrated in Hong Kong, Singapore, Vietnam and Taiwan.
The festival gets its name from a Chinese cake, which is traditionally eaten at this time. The mooncake is a smallish, round pastry usually filled with red bean or lotus seed paste, and it is said to symbolise family reunion. This could be due to the fact that traditionally this particular moon marks the end of the harvest period, a time when family and friends gather to celebrate and express gratitude. A key element to the festival is sharing gifts and particularly mooncakes, which may be cut into a number of pieces that equal the number of people in the family.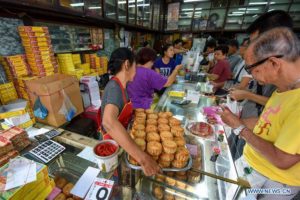 In Bangkok, the best place to experience the festival is, quite predictably, Chinatown (also known as Yaowarat), where there is a large and vibrant Chinese community. At this time the shops lining Yaowarat Road are filled with mooncakes in all kinds of creative flavours including, but not limited to: coffee, durian, roasted chestnut, green tea, peanut butter, roast pork and cream cheese flavours. If you haven't had a chance to try them yet, there is no need to despair. Besides Chinatown mooncakes are sold pretty much everywhere else throughout Thailand (including 7-11) around this time.
Since mooncakes are normally given as presents, they often come in all kinds of lovely gift boxes, and in my opinion would make lovely souvenirs to bring family and friends back home.
You can visit Chinatown easily by taking the MRT to Hua Lamphong and then either walking (it takes about 15 minutes) or renting a car and driver from bangkokbeyond.com.
People who read this also read: