Grand Palace and Wat Po Excursion
Grand Palace is without a doubt the must see of Bangkok. Doing this is simply the perfect introduction you're going to get to Thailand therefore we strongly suggest visiting.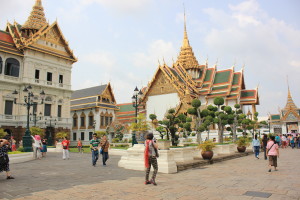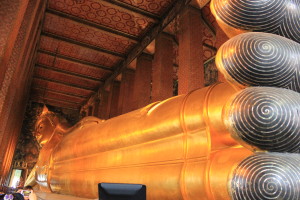 By visiting Grand Palace it's also possible to view the Emerald Buddha located in Wat Phra Kaew.
Wat Po, Temple of the Reclining Buddha is likewise high up on the list of suggested attractions to check out inside Bangkok.
This can be a half day excursion. Following the trip you can be dropped off at any location which you decide on inside the city.
Grand Palace is really a complex made up of more than one hundred structures which includes Wat Phra Kaew (The temple of the Emerald Buddha) the most significant temple in all of Thailand.
Wat Po (The Temple of the Reclining Buddha) is among the oldest as well as biggest temples or wats within Bangkok. The Buddha statue happens to be forty six metres in length, fifteen metres tall and moreover coated with gold leaf. Wat Po is additionally called the birth place of Thai massage.
Entrance: 400 Baht. 100 Baht
Opening Hours: 8:00am-5:00pm (Monday – Sunday) 8.30 – 3.00 pm
Tips: You should (blank) not wear shorts, flip flops as well as no-sleeves shirts. You are likely to notice travelers dressing inappropriately, nevertheless try your best not to be one of them. In certain temples you may very well not get let in if you dress incorrectly.
Take note: A few of the structures on the temple ground are not open on Saturdays and Sundays.
People who read this also read: