King Bhumibol Dam Adulyadej
The King Bhumibol Dam in Northern Thailand's Tak province is one of many proud landmarks that illustrate his majesty's diligent devotion to the improvement of the countries agricultural and electrical infrastructures as well as maintaining the integrity and sustainability of the kingdom's wealth of natural resources and beauty.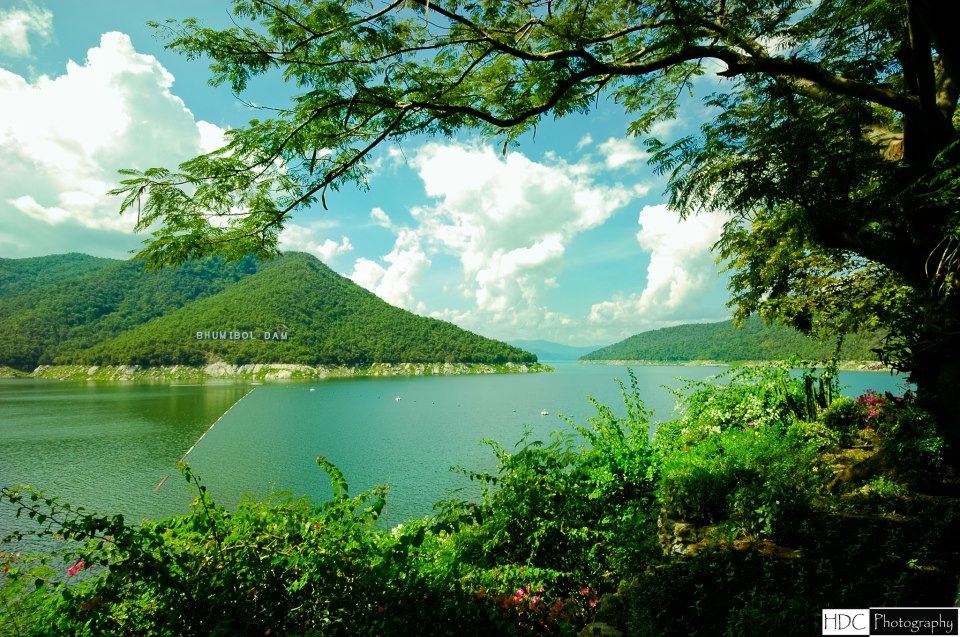 His majesty's works in these areas are major point of national pride, from the royal project farms (you can buy the products in most grocery stores and some convenience stores throughout Thailand; lots of organic fruit juices, medicinal herbs, etc.) to the large water management and irrigation.
But back to the dam. It's in Tak province, which is in the countries beautiful North-West; not far from Mae Hong Son and Chiang Mai (great mountainous retreat areas, lots of amazing temples), and it is impressive.
It is an important part of the region's power grid and water resource management, but as a visitor it is set beautifully among the mountains (and is on occasion opened up for bike rides across the top and through the adjoining grounds.
Tak province is home to a good deal more than the King Bhumibol Dam, though. Like its neighbors it has a bounty of gorgeous secluded temples to great to take in on any single visit. These, of course, are made all the more beautiful by the setting; the gorgeous remote mountain forests of the north.
And this is perhaps the greatest attraction to Tak, the King Taksin the Great and Lang Sang national parks and all the dense green around that is the province.
Countless waterfalls that come cascading off the rocky cliffs in torrents of sparkling water, high points with views that reach out across the dense green majesty of Thailand's northern mountains, and the quiet, soft spoken charm of the northern folk that makes a trip into the high country so enchanting and memorable.
Note: This amazing picture was no. 11 winner of our WOWtastic Thailand photo contest. The picture is taken by Harold Dan.
Related articles:
People who read this also read: