Thai Coffee
It may be no secret that I am a voracious consumer of tea and coffee. More specifically, Thai tea and coffee. By "Thai tea and coffee" I mean beans and leaves grown and processed here in the kingdom. And I am always very surprised to learn how many people, even Thai people, don't know about all the tea and coffee getting produced in Thailand. I'm sure Nescafe loves the widespread ignorance of very affordable alternatives that actually taste good, but I hate it. Let's shed a little light…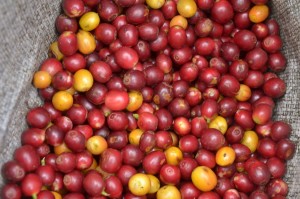 There are several regions in Thailand, and indeed some of the surrounding countries, that are beyond ideal for growing coffee. The highlands of Kanchanaburi and the mountains of Chiang Rai and Chiang Mai are the regions most known for their coffee at present (and given the geography I don't expect that to ever change). I have recently begun seeing some coffee from the deep south too, though it's fairly new to the scene and I've not had enough of it yet to say anything – but I will be getting around to that soon as a cafe specializing in southern coffee has just opened up at Seacon Square, just a few minutes from my fortress of solitude.
Over the last ten years since I first started exploring the country, the coffee industry has exploded. There are now a wide range of Thai brands offering an even wider range of very special and unique coffees. There is even a very special, very limited, and unbelievably expensive coffee that is fed to elephants, digested by elephants, and then collected from the elephants "leavings". Still intact remarkably, but apparently profoundly improved. Similar to a coffee they produce with some kind of tree creature down in Indonesia. I'll do a whole piece on that process very soon.
Back to brands we can all enjoy…
The Coffee Bean is one widespread and very popular cafe and coffee brand. The cafes are great (fantastic baked goods, it's where my birthday cake came from this year), but the beans are where the real excitement is. You can find Coffee Bean grounds or whole beans for sale at a number of retailers such as Tesco, Villa Market, Tops, and places like this. 250 grams of whole beans start at about 150 baht.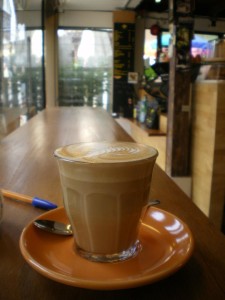 Another fantastic, and long established, brand is Aroma. They have a massive range of blends and roasts, at a wide range of prices. I've not found one that wasn't delicious. You can find them all over the place.
Doi is a very famous brand, with some really excellent beans. Had a bag of their French roast last month and I've honestly been disappointed with everything else since. Very easy to find, and they have their own cafes.
Finca De Barn is a very interesting company based in Kanchanaburi, where growing and processing is overseen by a single man. Their stuff isn't as widely available yet, though you can purchase it online and they are beginning to show up more and more frequently around Bangkok at various food and beverage events. They bring with them a nitrogen coffee press that produces an incredible cup of cold brewed coffee. I'll do an article focusing on these guys too, as the flavors they are producing are unique not only to Thailand but to the world. And this is if you're brewing with hot water like a caveman (very much like I do). Take for example a hopped coffee, if you can imagine such a thing. I'm having a hard time doing that so will just have to try some.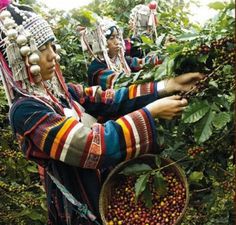 The last one I'll mention is the Duang Dee Hill Tribe coffee. It's not great, at least not compared to a lot of the other things being produced here now. This is evident even before brewing; the beans themselves reveal much of their background by sight alone. That being said, it's not bad at all. In fact, I'd call it pretty good. This might not sound like glowing praise, but at half the cost of the least expensive of the other brands I've listed and with the money going more or less directly back to the hill tribes who grow it, it's worth every satang. It's available in Bangkok at Foodland, Tops, Villa Market, and a handful of other locations. I like going to Foodland to buy it late at night, and having a midnight snack at the Took Lae Dee diner thing in there. Usually ice cream and something fried, with coffee of course.
I'm going to close this post out here, and come back next with some observations on different regional flavor profiles of Thai coffee and tea. For instance, the very floral or fruity notes that can be found in so much of the stuff from Chiang Rai. There is a whole lot to discuss there if you're ready to nerd out over a hot beverage with me.
Hope some of that stuff was useful and happy tasting!
People who read this also read: