Thailand Wonders Photo Contest – No 2
Hi there! Are you ready for the second of the Photo Contest?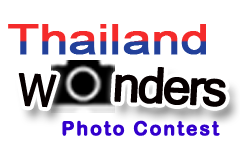 We decided to continue supporting you in sharing your love for Thailand, through photos.
This year we will be running 6 photo contests with different themes. There are 2 winners for each round. So at the end of the year, we will have 12 winning photos that will make up a free downloadable calendar for next year.
In addition to the usual informal prizes the winners will get a 10% discount on all Bangkok Beyond Sightseeing and Package Tours. This discount is transferable and valid for 2 years.
The theme of the second photo contest is "Celebrating Songkran" and "Summer is fun in Thailand".
So find your best photos and submit them on: Thailand Wonders Photo Contest event wall
The submission period is April 1st – 15th. The voting period is April 1st – 17th.
To see the complete details of the contest go to: Thailand Wonders Photo Contest event page
Our 2012 Wowtastic Thailand Photo Contest is already over. But, we have created a calendar with the 12 winning photos and you can download it for free to use on your computer. You can download it here: Thailand 2013 Calendar
People who read this also read: