Weird food of Thailand
Thai cuisine has gained worldwide acclaim and is today served in some of the best restaurants of the world. In addition, there are several Thai dishes – some of which are great favorites of the locals – which you will not find in your best Thai restaurants of the world. They appear weird and unusual. However, some of the weird Thai dishes are quite delicious.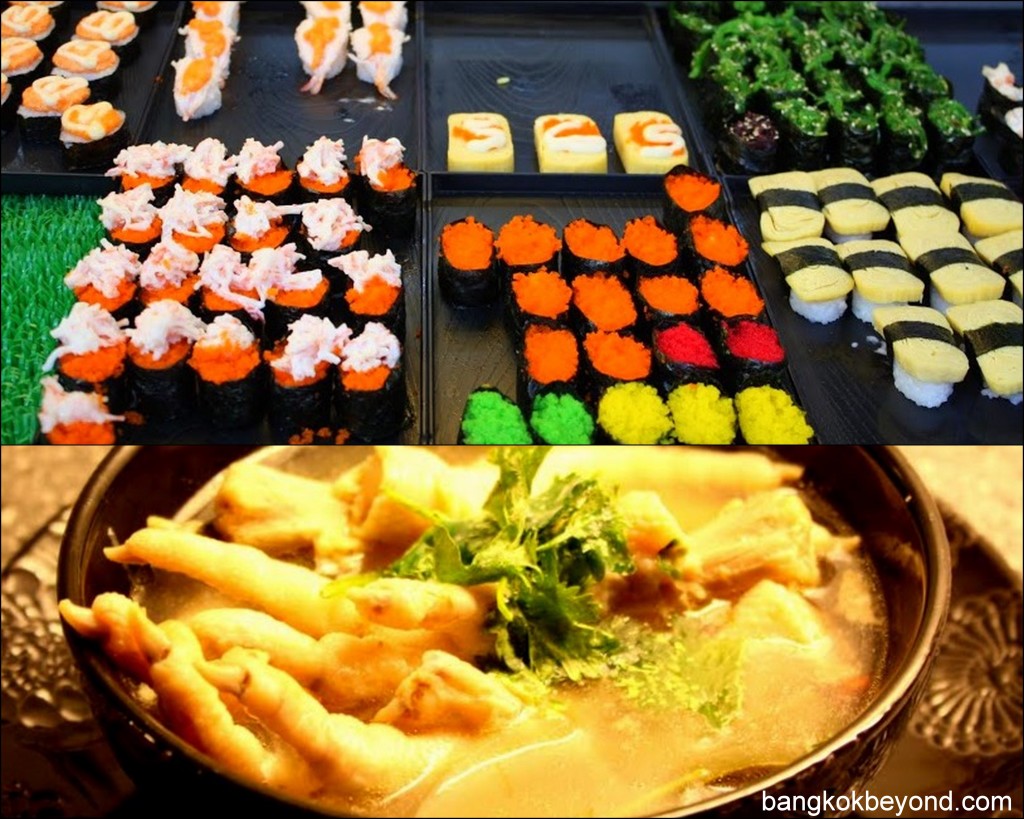 Some strange Thai dishes that you can try
Here is a list of weird and strange Thai dishes that you can try. Some are regional specialties and less well known while others are popular Thai dishes and can be found in Bangkok easily.
Looking for the perfect soup to start your Thai meal? If you are in the northern part of the country during the rainy season, you get the opportunity of tasting the tadpole soup. This is a spicy soup of young tadpoles eaten with sticky rice.
One of the popular oily and crunchy snacks of Thailand is cicada eggs. Wrapped in banana leaves and grilled over a charcoal fire, these eggs should be eaten mashed or with sticky rice accompanied by salt. Not bad, actually!
Similar to this is the ant eggs which are often included in a wide variety of salads and soups or eaten fried. Kai Mot Daeng or red ant eggs offer a tangy flavor.
Another strange food that you can try is the grilled buffalo skin. Rather tough and long, they are still a popular side dish with sticky rice.
Another popular snack of Thailand that you can try is the fried quail eggs. Not too exotic, they are perfect for your palette. Otherwise, look for omelets
You will find street vendors selling a variety of sushi, some of which you have never heard, seen or tasted before.
Try the fried banana on a stick. You may not enjoy the rather bland flavor, but it's a favorite of the Thai people.
The Som tum hoy dong is a highly spicy papaya salad with fermented basil that is a tasty but very hot dish of Thailand.
A hot and sour chicken soup called Kha Gai super utilizes throwaway parts of a chicken like the feet.
Think of tasting ice cream in a bread roll. It may sound strange, but actually rather good.
Taste at least one or two of these strange dishes, if only to claim that you got a taste of authentic Thailand on your trip.
Related articles:
People who read this also read: