What to do in Bangkok for First Timers
First time tourists need a guide to tell them what to do in Bangkok City. Since Bangkok is home to many attractions and tourists tend to stay for only a few days, it can be a very confusing task to make an itinerary.
Who would want to miss the magnificent temples and palaces, the one of a kind floating market, the vibrant nightlife and the various shopping districts?
 Here is a short list of things to see/do in Bangkok:
1. Experience the Chatuchak Weekend Market. It has around 8000 stalls selling all kinds of things: clothes, beauty products, books, knickknacks, etc. Its diversity makes it incomparable to the other markets in the city. Get ready to haggle and take home loads of shopping bags!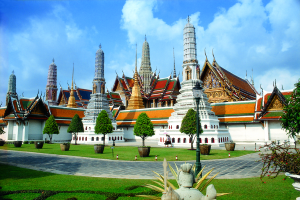 2. What to see in Bangkok? Visit the Grand Palace and Wat Phra kaew; it is considered sacred grounds by Thais because it used to be the residence of the King and his court for more than 150 years.
Its architecture is one of a kind, being laden with intricate designs. Moreover, it bears the shrine of the Emerald Buddha, one of the most revered images of the Buddha in all Thailand.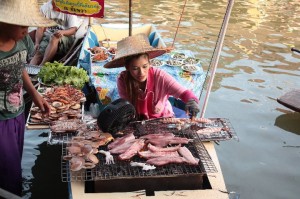 3. The third item on our what to do in Bangkok list is the Damnoen Saduak floating market. Lying west of the city, it is a riverside village that offers Thai delicacies, handmade products, traditional shops and relaxing ambiance.
4. Take time to stroll down Chinatown's exotic and busy streets. It has various stalls, boutiques and restaurants to keep you entertained. The best time to visit is during Chinese New Year when the Vegetarian Festival takes place.
5. The Wat Po temple should also not be excluded from your itinerary of what to do in Bangkok. It contains the colossal reclining Buddha as well as murals, preserved Thai literature, the main pavilion, temple complex, gardens, sculptures, stupas and souvenir shops.
Related articles:
People who read this also read: