Anzac Day in Kanchanaburi
Today will mark Anzac day for many people around the world, particularly in Australia and New Zealand. Thailand, too, is hosting special memorial ceremonies in Kanchanaburi at the historic Hellfire Pass, of the Bridge over the River Kwai.
This is rather complicated story, so first some background.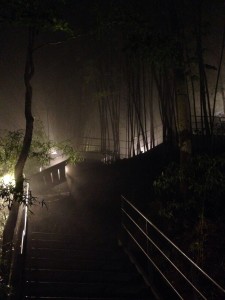 ANZAC is an acronym for the Australian and New Zealand Army Corps. This was formed during the first world war and distinguished itself for 8 months of valiant service in the siege of Constantinople. In 1916, April 25th was designated as the official holiday to remember this part of history, and to the people of Australia and New Zealand it is one of the most important national holidays. It's also celebrated to some degree in Canada and throughout Oceania.
Fast forward to WW2 and Allied soldiers, many from Australian and New Zealand, are taken prisoner by the Japanese army and brought to Thailand to work on the infamous Bridge Over the River Kwai on the Thai-Burmese Railway.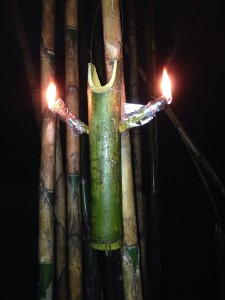 This episode in world history is widely remembered and has even been the subject of a number of films, one released recently to quite a bit of fanfare. The site itself remains a popular tourist destination in Thailand's charming rural Kanchanaburi. Not too far from Bangkok for a day trip, and different enough to warrant a whole weekend if you have it to spare.
Now, it would just so happen that these soldiers were to begin work on the railroad right around Anzac day, and despite their dreadful circumstance they held on to their national pride and dignity by marking the day with their own, modest ceremonies.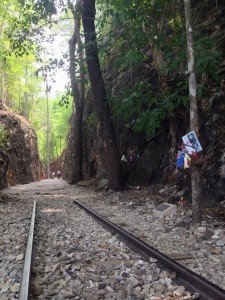 Memorial services were held at the Kanchanaburi starting in the 50s and in 1987 they began holding them at the famous Hellfire Pass, which was reclaimed from the jungle and designated that same year.
In 2012, the turnout to the pass was more the 1000. Ceremonies have become quite international, with Thais, Aussies, Kiwis, Canadians, and anyone else who wants to pay homage to and remember these soldiers and their dignified proclamation of national and personal pride on Anzac day. There are services at Hellfire Pass, the Kanchanaburi War Memorial and a light meal in the style the soldiers would have shared in between the two.
If you're in the area you should check it out, or if you're in Bangkok and decide you'd like to catch some of the activities between 1 – 6 p.m. we can arrange to get you there! Happy Anzac Day!
People who read this also read: