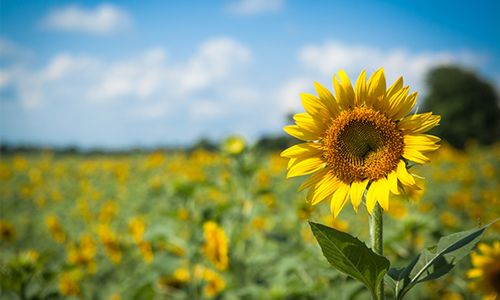 Sunflower Fields Around Bangkok
Lovely, bright, and sunny days tend to cheer us up. No wonder, then, that people around the world also feel cheered by the flower named for the sun—the sunflower! The happy, smiling face of a single sunflower in a garden can lift one's spirits. How much more a big field full of their bright-yellow faces!
When I was younger I tend to ask and think… Does the sunflower really turn to face the sun?
Yes! Both its leaves and its flowers are heliotropic, that is, oriented by sunlight. Luckily, there are four sunflower fields that you can visit that are near Bangkok. You can take the bus or hire a private van to visit three places but we prefer you to choose the latter. The season for sunflower fields is usually from November to January but also depends on the weather and climate of the year.
The Famous Sunflower Fields near Bangkok in Thailand are: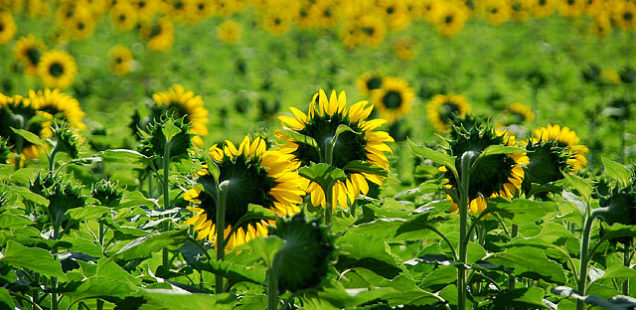 Lopburi Sunflower Fields 
Lopburi province is home to the biggest sunflower fields in Thailand. Thousands of acres are filled with this beautiful bright yellow flower, that is in blossom between November and January. The largest field is located in Phatthana Nikom district, a little over 40 kilometers East of the provincial capital. Although a beautiful sight that has become a tourist attraction, the sunflowers are grown to produce sunflower oil used for cooking and for their seeds, that are eaten as a snack.
Lopburi Sunflower Fields is the closest one in Bangkok if you just wanted to see sunflowers but if you wanted to visit other places in  Khao Yai then you can choose to go to Pak Chong. You can also arrange a private transport from your hotel to take you there and back!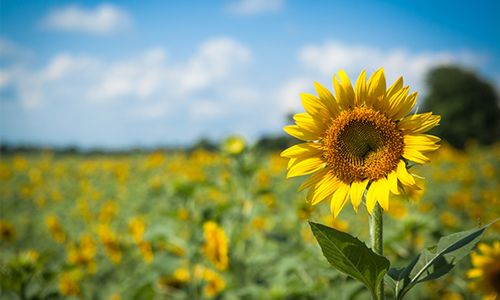 Pak Chong Sunflower Fields in Khao Yai
Pak Chong is located in Khao Yai province. It is located in the northeast of Bangkok. If you travel to Muak Lek, just travel towards the east and you will reach Pak Chong. The season for sunflowers to bloom is from November to January depending on weather and climate. Thus, Khao Yai is a beautiful place to stay and venture too.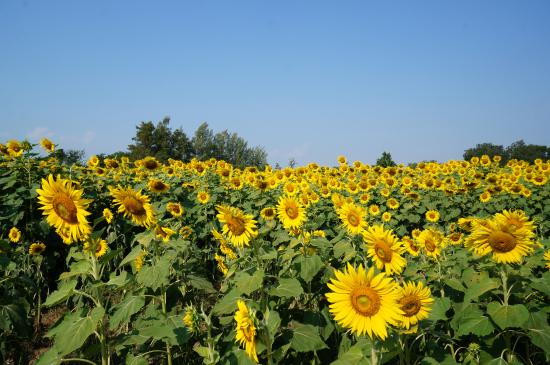 Jim Thompson Farm Sun Flower Fields in Nakhon Ratchasima 
Less than 3 hours of driving from Bangkok is the most popular sunflower field — Jim Thompson Farm in Pak Chong. It is only opened to the public in December and January. It is one of the top attractions during the winter season by the locals. On top of Sunflower field, there are also other farm activities in Jim Thompson Farm where visitors can shop for fruits, vegetables, pot flowers, and fresh produce from the farm in the 'Jim Market'. The best way to travel to Jim Thompson Farm is by self-drive, private van or local tour.
You can check their website for more details.
Jim Thompson Farm Address: 2072, Takhop, Pak Thong Chai District, Nakhon Ratchasima 30150, Thailand Phone:+66 88 720 1292
Muak Lek Sunflower Fields in Saraburi
This sunflower field is located in Muak Lek in Saraburi.
Saraburi is a province in Central Thailand and northeast of Bangkok. The province is popular for its ancient Buddhist temples such as Wat Phra Phutthabat. They can be found in between Lop Buri and Saraburi along the Phatthana Nikhom Wang Muang Route or the highway. The season for sunflower is from November to January.  It is about two hours of driving from Bangkok to Muak Lek. We will always recommend self-drive, private van or local tour.
People who read this also read: