Thai Noodles – Taste the Difference
Hi there! Let's talk again about food. Here is a list of Thai noodle dishes that will always tell you, I miss you Thailand!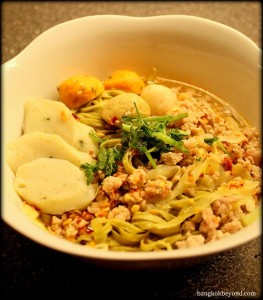 Pad Thai
Dry and light bodied, having a fresh, intricate, well balanced taste. It's delicious!

Gui-tiaw Rua – Pork or Beef Noodles
It is made from rice noodles and taste quite sweet.
Made of egg wheat noodles, mixed with a thick and tasty broth of chicken stock.
Phad Siew – Fried Noodles with Soy Sauce
It's mix of stir fried rice noodles. Spicy and sweet taste!
Raad Na- Fried Noodles in Thick Sauce
It is made from the best thick rice noodles. It taste exotically sweet!
Mostly made from rice, boiled and mixed with a curry or creamy coconut sauce. Spicy taste!
There it is! What's your favorite?
People who read this also read: