Art In Paradise: Bangkok's Surreal 3D Trickeye Museum
Nestled inside the Esplanade Shopping Mall on the outskirts of Bangkok, Art in Paradise Museum (Bangkok) is the first 3D drawing museum in Bangkok that comprises of six  exhibition zones with different concepts. Each zones reflects the era of the paintings.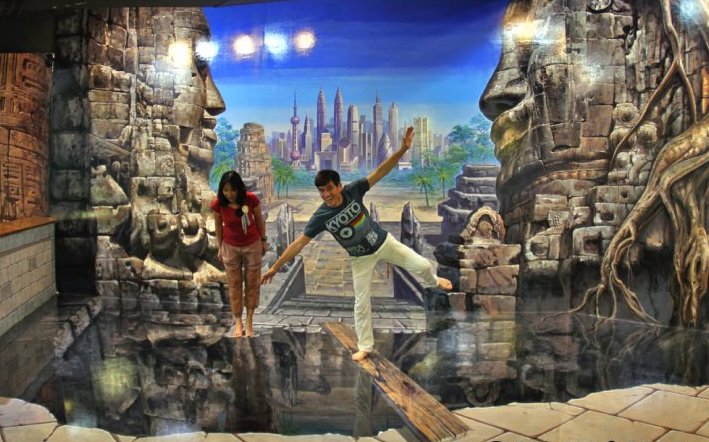 Every painting ranged from a period or country themes with a great mix of traditional and new arts. The museum is divided into two floors with 150 paintings that visitors can enjoy and have fun with interactive paintings. The visuals, two-dimensional and three-dimensional effect looks so surreal.
It has a total of 6 showrooms, including over 150 different themes. Paintings inside Art in Paradise (Bangkok) were drawn by 15 professional artists who did 3D painting in Korea.
Most artworks have intricate scenes in rooms where you can find people trying to strike the funniest pose or the best angle they can think of. Creativity is just as you need to make all the optical illusion effects work for you. You can easily find yourself walking around the rooms of Art in Paradise and finding the right pose for 2 to 3 hours depending on how much fun you are having and how many friends are with you.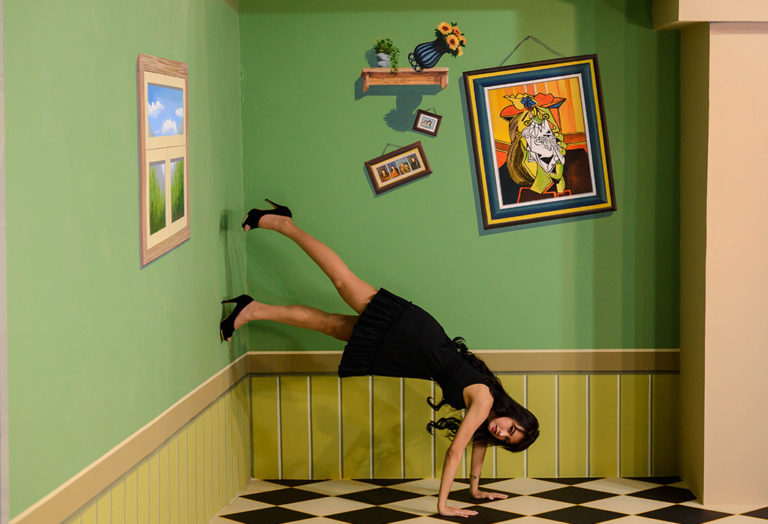 If you're in into some intriguing, interesting and mind boggling indoor adventure, this one is you!
Here are the tips in taking great photos in the museum:
S

tand on the photo-point for taking photos.

Check the sample photos on how to pose and react with paintings. Markers with arrows have been placed on the floor to indicate the best angle, and if you look in some hard to find corners, you'll find photos taken by previous visitors that will help you understand which pose works best for you.

Check the standee in every zone.  

Turn off the flash while taking a photo.

The protecting varnish used to coat the paintings is so glossy, it reflects everything, lights, and people so it's best to keep the flash off.
Don't forget to take a camera – you'll be snapping away all the time! Enjoy!

Art in Paradise Bangkok Opening Hours: 10:00 – 22:00 (Ticket Booth closes at 21:00)
Location: Esplanade Shopping Mall, 4th floor
Address: Ratchadapisek Road, Din Daeng, Din Daeng, Bangkok, Thailand 10400
Tel: +66 2 660 9130
People who read this also read: