Best Food Hideouts in Thong Lor
Though Bangkok can be synonymously associated with street food, that also includes a not so local one — Ramen! It is an understatement that I love, love Thai food. But  I also occasionally crave for my favorite Japanese food.
Nanase: Your Ramen joint fix in Thong Lor
Nanase Ramen is a Hole in the Wall place just near Thong Lor on Sukhumvit BTS line and is very reasonably priced with modest decor. Don't expect a fancy, air-conditioned place. The staff, however, are extremely nice and attentive. They can also speak English and Japanese.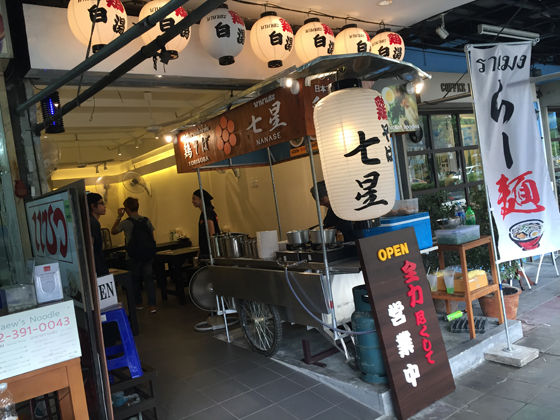 Negi Soba is their signature dish for 88 baht and it's a thick chicken broth with handmade noodles. Their chicken broth was thick and sticky and was something I know very popular in Kyoto area. The fried gyoza is to die for. The half-boiled eggs done in almost perfection – delicious is an understatement!
We visited this place on my second day in Bangkok and we couldn't wait to return. It was just as good as we remembered it. I highly recommend this place who is looking to quench their delicious ramen fix.
The Garden in Dinsor Palace: Hidden Garden Place in Thong Lor
A beautiful hidden garden in the middle of Thonglor and Ekkamai BTS station. A gorgeous garden-style restaurant setting you will surely love. During the day, you can sit outdoors in the shade below the trees, and watch the birds singing on their cage.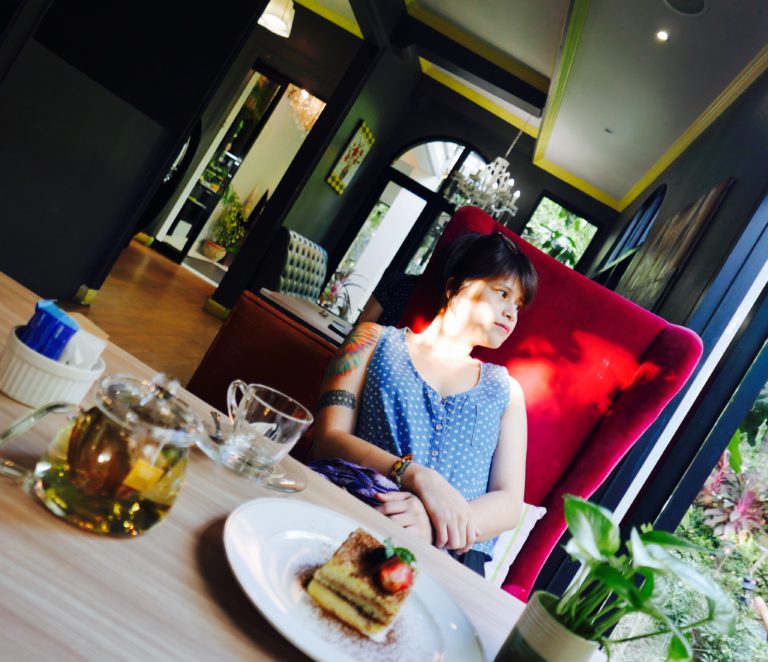 There is a small pond/lake inside with black and white swan, turtles and colorful fishes! There were white peacocks, rabbits, and some other birds.

A piece of yummy tiramisu and tea pot became our companion whilst staring on the beautiful creatures in the garden.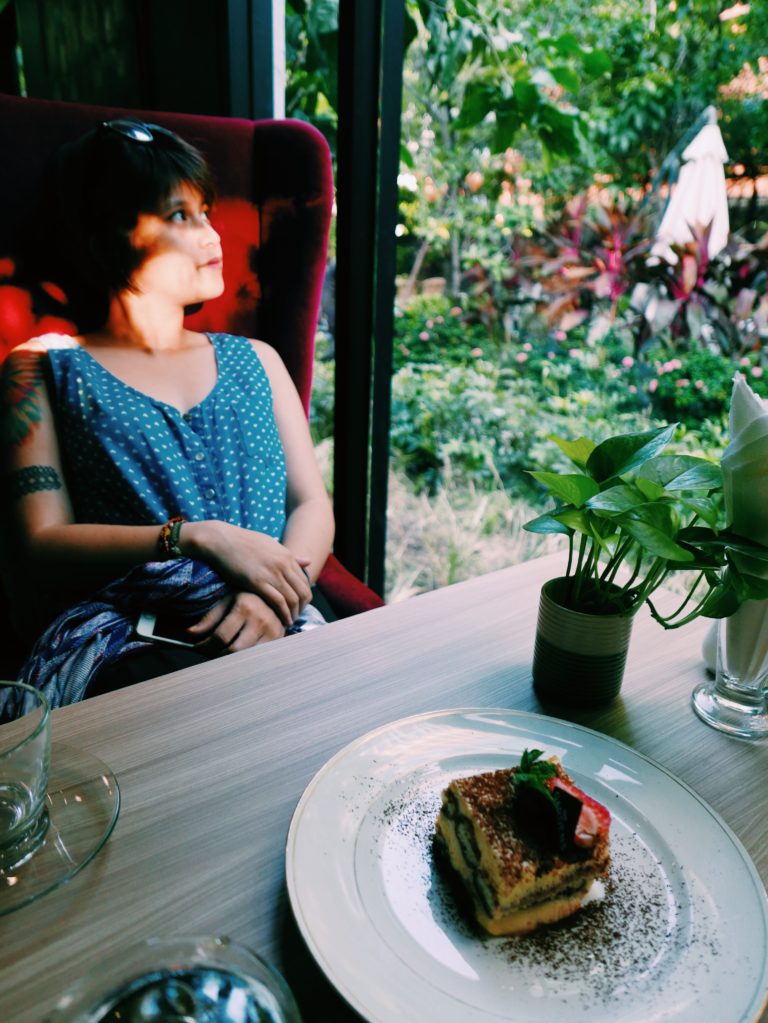 At night, their indoor fine dining has a beautiful charm of its own. The menu lives up to the surroundings and is focused on European cuisine. The desserts are surprisingly good.
It's beautiful inside out and just about 3 mins walk from Marriott, Thonglor, and Sukhumvit.
You can also arrange a private transport from your hotel to take you there and back!
People who read this also read: