The Amazing Thailand Grand Sale 2016
Great news for all you bargain hunters out there! The annual shopping extravaganza, the Amazing Thailand Grand Sale, is back, taking place from 15 June to 15 August. If you're planning a trip to Bangkok, or popular destinations such as Chiang Mai, Phuket or Pattaya around this time, then you're in luck. The sale is a fantastic opportunity to pick up some amazing bargains on anything from clothes, jewellery and electronic items to spa treatments, car rental and accommodation in cities around Thailand.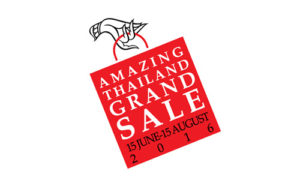 The event, now in its 18th year, is organised by the Tourism Authority of Thailand in order to promote tourism and inject some cash into the economy during the low season. The focus for many shoppers is on brand name products and accessories, but it's also a fabulous opportunity to shop for traditional Thai products such as handicrafts and clothes.
Where to go:  
Shops
Shopaholics amongst you might want to head to the Siam area, the undisputed heart of shopping and entertainment in the city. Siam Paragon, Siam Discovery and Siam Center shopping malls are all at the forefront of the event, with participating retailers tempting shoppers with discounts on anything from bags, fashion items, shoes and cosmetics to restaurants and beauty treatments. Discounts may vary anywhere from 10-80%, although typically you can find items on sale for 30-50% off the price.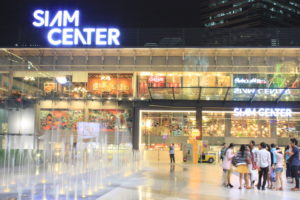 Interestingly, TAT have announced that a special focus this year will be on women shoppers in recognition of its Women's Journey Month being held in August. So far, very few details have been released, but apparently there are special discounts available for women shoppers.
Ratchaprasong district, home to Central World, Gaysorn Plaza and the super-upscale Erawan Bangkok, is another choice destination, particularly for shoppers looking to grab a bargain on designer clothes and accessories or jewellery. Elsewhere, many independent boutiques in the travel-themed Terminal 21 have been known to participate, as well as retailers in the gigantic Mega Bangna living mall a little bit outside of town towards Suvarnabhumi airport.
Flights & Hotels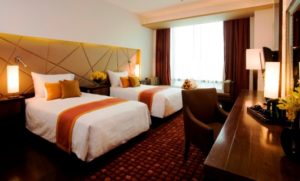 However, it's not just about stuffing your suitcase with as many bargains you can find. In previous years, airlines such as Thai Airways and Air Asia have been known to offer special discounted fares during the sale. Many hotels also participate with special rates and flash sales throughout the period. At the time of writing, most participating operators haven't started advertising their promotions yet, so the best thing to do is to keep an eye on the operator's own website or a booking website for details of promotions.
Other destinations:
It is the Great Thailand Grand Sale after all, and there are fabulous shopping opportunities in many of the main destinations around the country. Anyone looking for traditional handicrafts could do well by heading to Chiang Mai, whereas in the popular beach destinations such as Phuket and Pattaya many participating operators will be offering discounted hotel stays, dining and spa treatments.

With that in mind, look out for a red bag sign to indicate that a retailer or venue is participating in the sale. Make sure you've got enough space in your suitcase, brace yourself for the crowds of eager shoppers and go grab a bargain!
People who read this also read: