Affordable Hotel Dining in Bangkok
Dining while in transit is an interesting undertaking. I, of course, am a huge fan of taking a walk around and finding some random spot to stop and grab a bite to eat, but this is not always practical or even desirable. Maybe you've been on a plane for 12 hours, or worse, a bus, and you need a shower more than you need a unique cultural experience. Maybe you're planning a very early start and don't want to wander too far from your hotel room. Maybe you've been trekking and your legs could use the rest, or maybe you're just feeling lazy. And that's your business, because you're on vacation or at least on the road.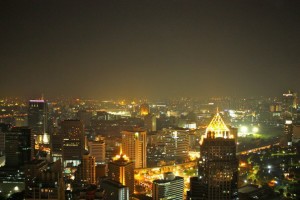 To this effect, Hotels.com has recently released the findings from a funny, and reasonably well designed, piece of research they've just completed on the expense of hotel dining in major cities around the world. Not too surprisingly, Bangkok scored very well. By this I mean it was one of the most affordable cities on the globe in terms of how much you pay for the average hotel dining session. 24th out of the 28 cities included, with 1 being the most expensive and 28 being the least.
Number 1 was Geneva, Switzerland, followed by Paris, Hong Kong, Oslo and London. 25-27 were Madrid, Rio de Janeiro, Mexico City. And the cheapest of all at #28 – Bogota, Columbia.
To keep the study specific, the data collected were limited to the prices of 4 "standard" items, what you might think of as the most universally available. A burger meal, a club sandwich, a cup of coffee, and a glass of house red wine, as well as the total of all 4. Prices were collected from 30 hotels in each city included in the study and averaged to create the scores. The hotels were all in the 3-5 star range. The prices given here are using the exchange rate from late May, about 33 baht to 1 USD. Now for the numbers….
In Geneva, you can expect to pay the equivalent of about 1,273 baht for a burger, 1,030 for a club sandwich, 400 for a house red, and 200 for a cup of coffee when dining in your hotel.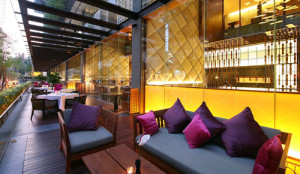 Alternately, in Bangkok you could expect to pay 463 baht for the burger, 367 for the club sandwich, 353 for the wine, and 147 for the coffee.
In Hong Kong (#3), drinks were about the same, the burger was 1000 baht and the club sandwich was 700.
While the difference in price for the drinks is not that significant (which is true across all 28 scores) the difference in the cost of the food is huge. Bangkok is less than half the cost of Geneva, according to this research.
This was especially surprising to me, as those prices seemed ridiculously high. But I don't spend too much time in hotels here unless I'm doing a buffet. Coffee from a street vendor or run of the mill restaurant is rarely more than 50 baht, and you can usually find a decent burger or club sandwich for 200 baht or less.
Regardless, we rarely want to consider such minutia as 100 baht more or less for a sandwich while we're on vacation. Though when you could eat 3 sandwiches in Thailand for the price of 1 in Geneva it's something to consider.
People who read this also read: